Hello. My name is Heather and I'm addicted to trying to be creative
Here is my little disclaimer. I was NOT an English major and am a major rambler, so please forgive me way in advance. I will also say that I am not short-winded, so prepare yourself for a mini-novel.
Creativity comes in a million different forms. That's the beauty and the challenge of trying to "teach" this lesson.
I'm a huge, visual learner, so I am going to be including a TON of images. I hope that by viewing the image as I type will really help to connect the idea to an example.
Let's get started.
1. It's all about angles and perspectives. How many times do we feel stuck in the way we shoot? It all starts to feel/look the same, even-though they are technically correct? I think this happens to us all from time to time and it's always good to try and stretch ourselves a little. One of the biggest ways I think things can be switched up a bit is in the angle we shoot. Assuming you're physically able, there are a lot of options. If you're not physically able to lie on the ground or get up in a tree, that's ok. You can still shoot at different angles, it's just teaching yourself to view the world a little differently than always straight on.
Shoot from above. I think this is probably the most flattering of all creative angles, especially when it comes to women. It helps to elongate the neck and if you're doing a close-up, headshot image, it can really enhance the eyes. It's also terrific if you have a client who may be a little heavy-set or self-conscience in some way or other. I like to carry a little step ladder with me to shoots. If you have a studio, it's a good investment as well. If you don't have a ladder with you, pay attention to the slope of your landscape, or bring your client to an area where you can stand up on something, above them. Or, use a wide angle lens and let the distortion be. Remember... it's all about creativity and trying something new. Distortion can look good if it looks intentional.
Here are a few examples of shooting from above and the perspective it can give.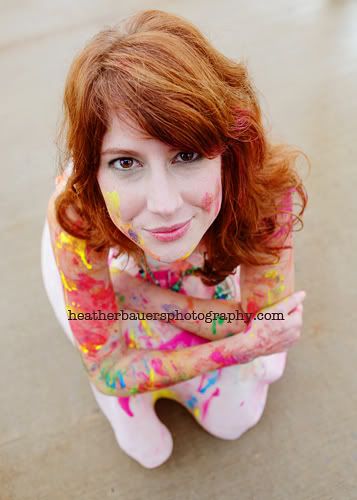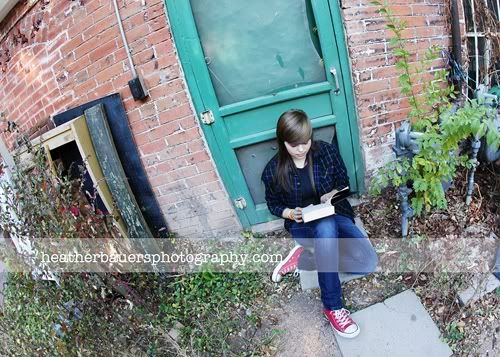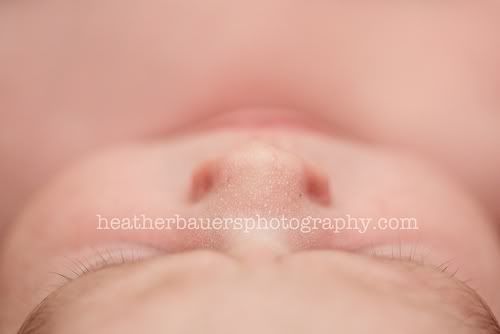 Notice how with or without eye contact, it can make a pretty "normal" shot a bit unusual and interesting.
Shoot from below. Ok, you have to be really careful when you're shooting up the nose at someone. I don't recommend it for a portrait shot at all, but... for a little fun and oomph, it can work. If you're on a shoot and stuck for an idea, stoop a little and point your lens up. Sit down on the ground and look up. You'll be amazed at what you'll see. You can either have your client look at you, or off at something. This is where giving a little direction can really help. I will often find something for each person to look at and then, take the photo. It may take a few different positions to get it the way you want, but it's definitely something to keep in mind when you're shooting. Let me say that even-though I do use different lenses, you can still take these principals and make them work, even if the only lens you have is the 50mm.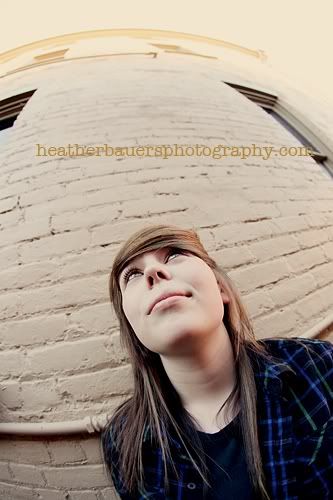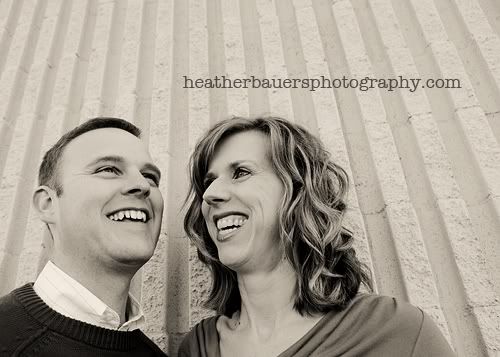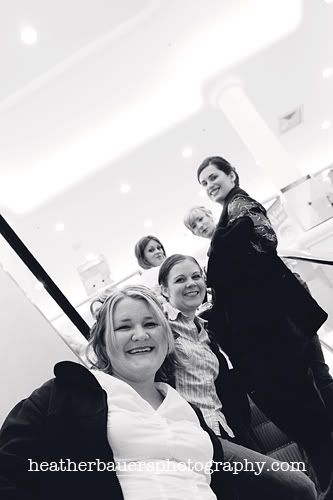 Sometimes all it takes to spark a little creativity is changing your perspective/angle. If you don't normally think about shooting from above or from below, give it a try. To what degree is totally up to you, just remember to step out of your box and do it.
One of my favorite angles to play with is keeping a lot of the foreground in the shot, putting your subject more off and away.
Or shooting in the foreground and keeping the background in the distance.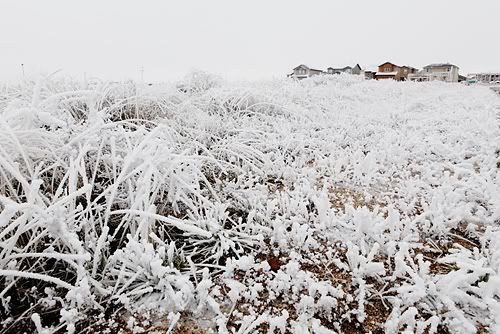 For a lot of these images, I'm lying on the ground or sitting and bending down to the ground. I normally go really wide on these kind of images, or if you're not using a wide angle lens, just back up more and play with it. Focus on your subject, keeping your focus on the point of interest. Sometimes I'll actually place the camera right on the ground to get as low as I can. It takes a little practice, but once you do it a couple of times, I promise you'll get hooked because it adds so much visual interest.
2. Depth of field. How often to we talk about this? There's a reason for it. You can go wild with the creativity when using depth of field and that's probably one of the biggest benefits from having a DSLR and various lenses, but you can do it with any kind of camera, it may just have to be adjusted a little by how far you stand away or close to your subject.
Think about what you want to be the focus of the picture. What story do you want it to tell? Where do you want the eye to travel? Once you have that idea in your mind, think about how to make it work, change your focal points and get out of the center-mentality, always using the center focal point. One thing I do on purpose it to use just about every focal point I have. Now, that's easy for me as my camera only has 9, so if you have 51, you certainly don't have to use every one. Just use more than just the center one. It will force you to think differently, you won't be able to help it.
On this image, I wanted the focus to be on the ring for it was an engagement shot. I kept them in the shot, but used my DOF to control the amount of blur I had. One thing to remember is every shot does not have to be wide open. Many times, the difference between 1.2 and 4.0 is probably minimal. If you feel more comfortable shooting at 4.0, do it. You will still get nice DOF.
Here, I wanted to keep the chairs in the shot to add visual impact, but still keep my focus on the moment happening. I was sitting at the same length as the couple on this shot.
On this shot, I shot through a bunch of things to add different depths, yet keeping my focus on her eyes. If you have grass or long weeds/flowers, give this a try. Keep a bunch of tendrils/flowers and such in front of the subject and shoot pretty wide-open.
One of my favorite things to do is change the perspective on the same image/scene. I kept this couple at the same place, but changed where I focused, putting the attention on completely different things, telling two completely different stories.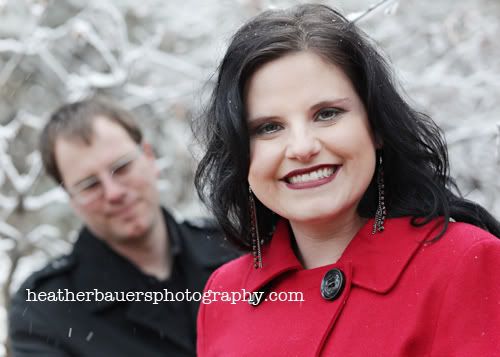 Cool, right? It's always fun to play with and if you're stuck on ideas, one of those sure-fire ways to spark the creativity. It's also fun when clients are going to purchase images and can see this in a side-by-side frame somewhere.
Just another unexpected perspective, by switching my focal point on her instead of him.
If you're used to focusing on the person closest to you, try switching it up by focusing on the person behind. Also, if you have the one closest to you look away/down/up, you'll keep more attention on the subject you're focusing on. Your eye will go right to your focus that way.
On this shot, I wanted to focus to be the bouquet, but still wanted to keep the couple in the scene. So, I got down low and focused on the bouquet, blurring the couple in the background. I had them kiss so the focus could remain on the flowers rather than with them looking at me, fighting for my attention in the image.
This type of focus can work on sooo many different things, sky is the limit here. Play with it, it's super fun. The farther you bring your item in front out, the more the person/subject behind will be blurred. Aperture will also help of course, so if you want something really blurred, use a very wide aperture. If you stop it down a little, you'll retain some blur, but still keep the subject behind the main focus, an important part of the image. Again, just because your lens can open up to a 1.2 aperture, does not mean you have to always use it there. It's fun to play around.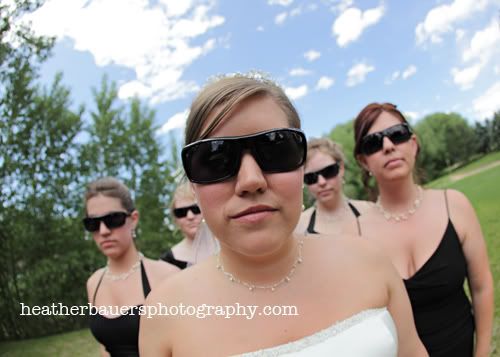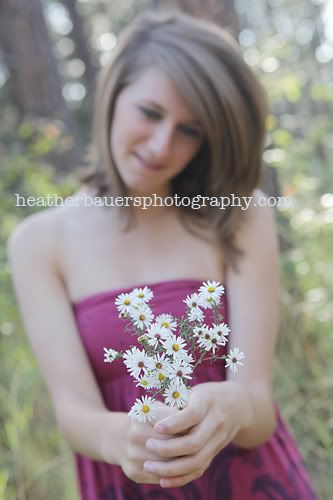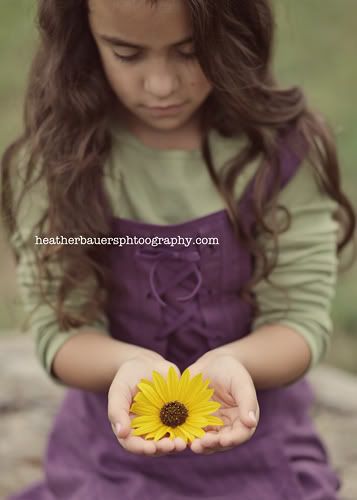 Here, I focused more behind the item in front, keeping the hands in and yet, drawing my attention to the eyes. You could do the same thing, focusing on the hands and get a totally different look. I love doing this with kids because they are always "talking with their hands" and I like keeping the hands in the shot, but focusing on the glee in their face. Shooting wide can help here because it distorts the hands, keeping it fun.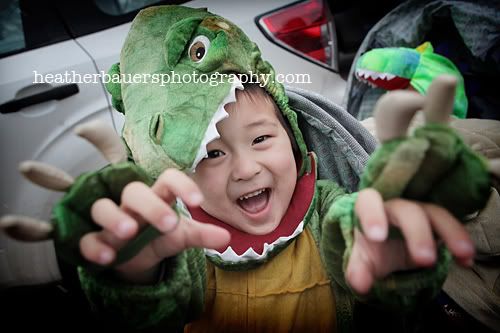 One of my favorite things to do is focus on the unexpected! For example, if you've got a family lined up, focus on the second or third person instead of the one closest to your lens. It adds a little creativity to an otherwise, routine shot.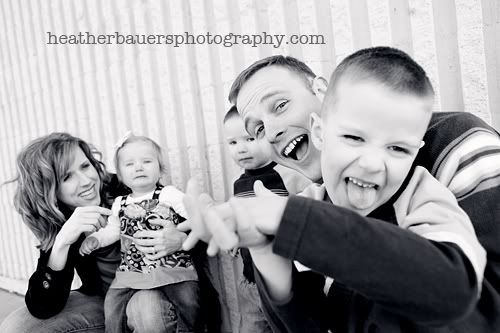 Again, if you have the ability to direct, having the ones you're not focusing on looking off, it will help to draw the eyes to the one the focus is on. Sometimes you can't help that, like in my family image, but with a bridal party, you can often direct more. Depth of field is something that is tons of fun to play around with. If you're not used to shooting wide open, give it a try. If you are used to shooting wide open, stop down and shoot at f8. Switch it up.
3. Near and far. It's always fun to have a variety in your shots. After all, it IS the spice of life, right? Don't forget to shoot wide and then, shoot close. It will provide depth to your portfolio.
Here is the whole scene.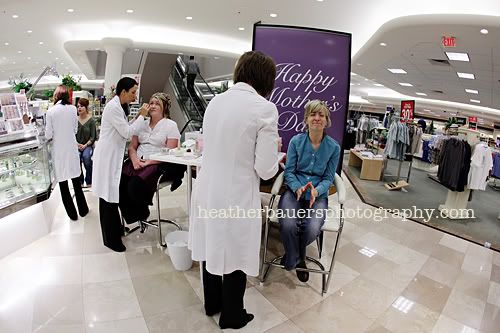 Same scene, but focusing on one detail, rather the entire scene. Now, different lenses helped me here, even if you don't have an arsenal of lenses, you can still move your feet.
Here I shot wide to get in the whole scene.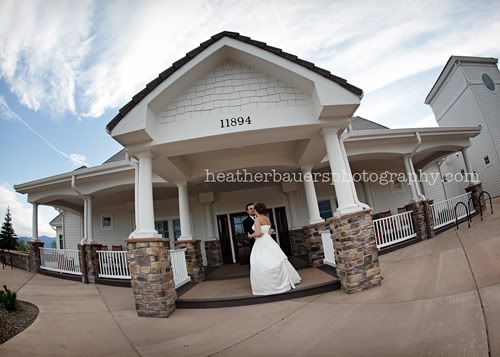 Here I wanted to get closer to capture a moment in the midst of chaos.
Again, wide to capture the whole family.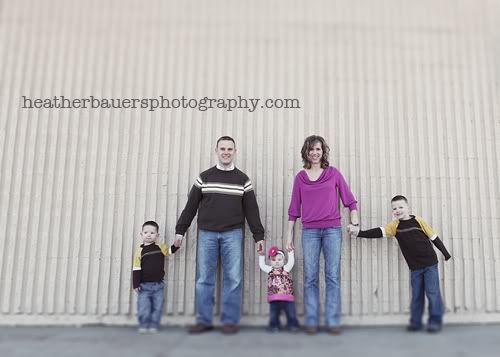 Close to zoom in on one member. Keeping the distortion in tact.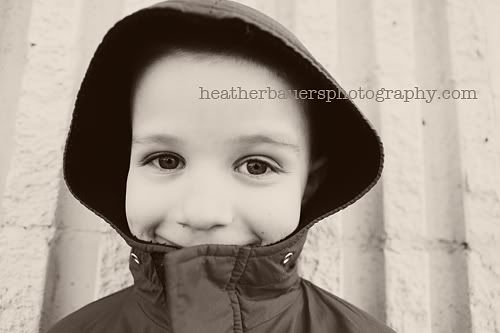 I could have just captured her face here, but I wanted to get the mirrors in.
Wide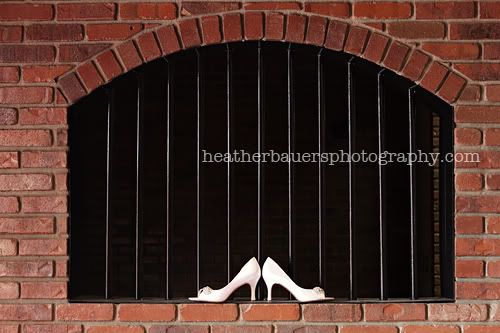 Close.
If you're wanting to stretch yourself a little, try this. If you shoot headshots a lot, try getting more of the environment in your shot. If you are always shooting vast landscapes, try zooming in a little, either with your lens or with your feet. Again, switch it up and look at life differently.
4. Cropping!! Oh, the fun you can have with cropping. I think there's a ton of creativity in a simple crop. Don't be afraid to play with crops. Break the rules a little. Are you always sticking to the rule of thirds? Take a picture centered on purpose! Are you always centering your image? Cut off one side of it. Just be sure to keep your subject the subject or it will just look like a bad crop.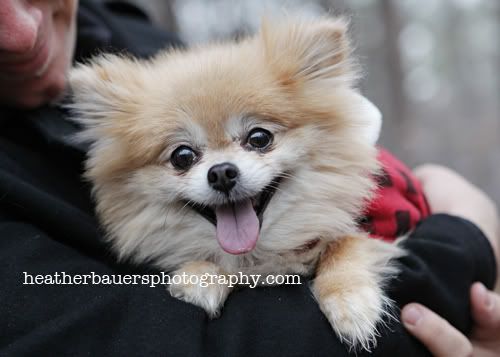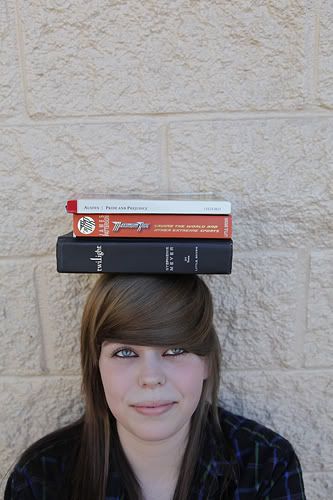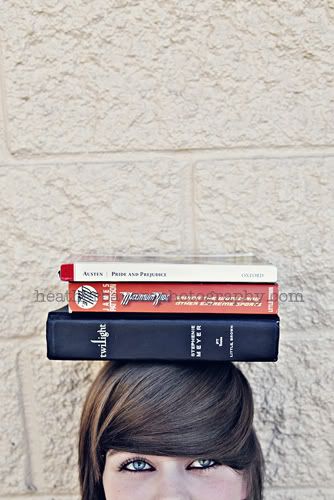 On both of these examples, I cropped the original image in a funky/creative way. This takes time to "see" but I encourage you to take a risk in the cropping and trying different crops. This leads me to my next point.
5. TAKE RISKS!!!!! Sometimes you will fail miserably and other times, you'll soar. But, if you never take a risk, you'll never know. If you're going to make a mistake (and you will), make it huge. Risks come in all shapes and sizes. It can be from your processing to your position when taking a photo. Close your eyes. What do you see? What do you dream of when you dream? Make it work. You will get funny looks. Be comfortable with that. Don't let it stop you from getting the shot you want. Sttttrrreeeetttcccchhhh your comfort zone. Use your environment and props and processing how you want and you see it. Actions can be a HUGE source of inspiration and creativity. I know there are those that never use them and that's AOK. For me though, I love a fun action and don't hesitate to use it to make an image fit what I see in my mind. I rarely run it straight though, but for me, it saves a ton of time and I like them and use them liberally.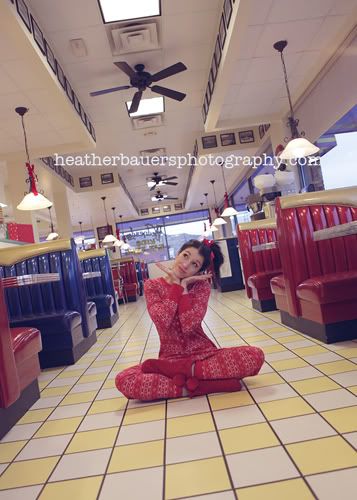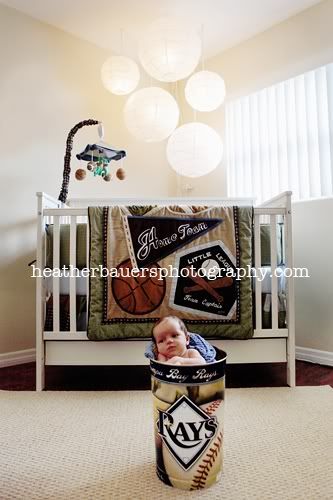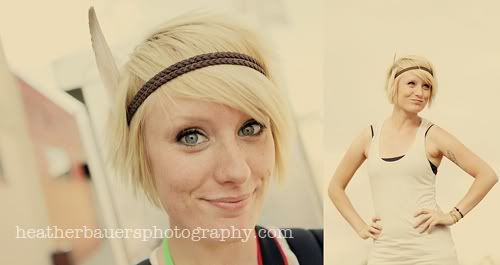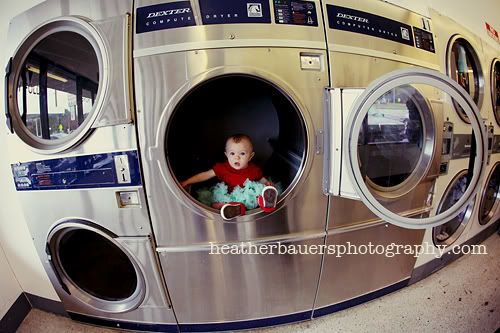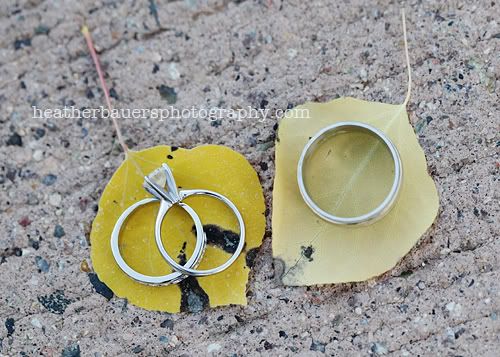 6. Play with the light. Are you most comfortable shooting flatly? Try some shadows. Sillouettes. Flares. Don't get stuck in your box, break free. If you don't know how to do something you want to, do your research. Read online. Google. There are so many ways to learn. Don't let anything intimidate you. Again, don't be afraid to make mistakes along your journey.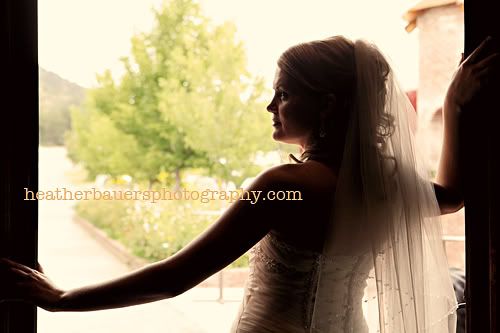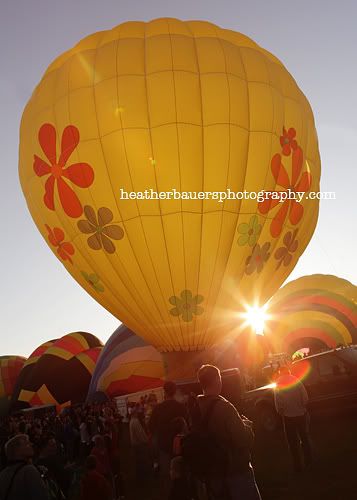 Whew... I'm tired, are you? Creativity and seeing unique perspectives is something that comes very naturally to some and to others, it's more learned. Regardless, you can step out of your comfort zone, it's all up to you. I think you're always learning how to be creative and how to further yourself. A personal thought of mine, not necessarily "right" but I think that sometimes being creative means being "incorrect." I'm not sure I really know what I'm trying to say, but often when you step out of that box, you're often misunderstood and thought of as being a rebel. Sometimes you have to just do it because you feel it's right for you. There are other times when it's just... wrong and does not work, back to the whole risk thing. Photography is just one aspect, but if you think about it, in life, we are always stretching ourselves and not wanting to stay stuck. Don't be too hard on yourself. Don't compare yourself to others for you are an individual and there is only one of you.