First of all, I want to say I'm sorry for being so late. I was on vacation when Lou choose me and then it took me a few days to put this all together.
I'm not a big poster on the board because I get so frustrated, but I am a huge lurker and have been for a LONG time. I have learned alot from being on here and its my favorite message board.
1. Who are you ? Please include self portrait and any links to other sites featuring you, like your blog, website, etc. Pimp yourself out!!
I am Kim Jones. I live in SE Kansas. I am married and have 1 son and 2 step daughters. I am shy until I get to know you, then watch out! Haha. I like to think of myself as fun. I am 5'11 and have always had a love/hate relationship with my height. I have a facebook fan page, a smugmug and a seldom used blog. I am still portfolio building and I do not enjoy the business part of photography. If I go into business, I am definitely going to get a business manager.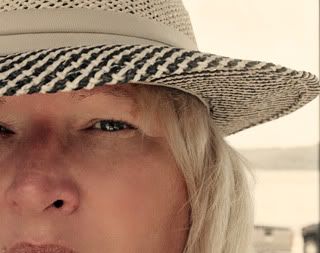 2. What inspired you to get into photography? And when?
I love pictures. I don't care who's they are, I love to look at them. When I was very young, I actually remember going to my Grandmother's on Friday nights and looking at her photo albums, over and over again. She also had a Ice Capades program that I remember looking at over and over again. Nothing to do with the Ice Capades, but more to do with the pictures of the people. I was fascinated with them, how they were made the colors etc. I also looked over every National Geographic magazine I ever came in contact with. I wanted to be the person that took those pictures when I grew up! We had a Insta-Matic camera growing up and I always wanted to be the one taking the pictures, but I wasn't allowed to touch it. I remember the first time I saw a Polaroid camera. I thought.. "that is soo cool!" Instant gratification !! I have a collection of old cameras which I love!
3. What is your education? Degree? Self-taught? Workshops?
I have no formal education. I have taken a couple of classes throughout the years. My Dad and I took one together when I was about 20. A black and white class and we got to develop our own photos in the dark room. That was so fun. I loved it. Then I took another class last year at the college. I was so nervous walking into that class room. I didn't know a soul! I did see a nice looking lady sitting there that had a nice smile and a friendly face. Later that first evening, or maybe the next day, I got a message on 2peas from someone asking if I'd been in that class. She had been in the class and wondered if I had too. It was LOU! From then on, we've been good friends. We went to a Wichita get together together, to Kansas City to a Sandy Puc seminar, to Tulsa on a "photo walk" with ourselves. We've gone to take pictures at a Hot Air Balloon festival and she has taken a Family Portrait of my family for us (in her field with her horses). Lou is a wonderful friend and a great person to bounce ideas off of. She gives great advice and is very generous. I couldn't ask for a better friend. It is so nice to find someone that shares my same interest's right here in this neck of the woods. We have a lot of fun!
4. What kind of photographer would you describe yourself as?
Natural Light photographer. I would love to try studio lights with soft boxes etc, but will have to wait on that a bit. I love taking Macro photography and if you were to drive by my house you would most likely see me laying on the ground with my camera in my hands stalking some kind of bug or trying to get the right angle of a flower.
5. What kind of equipment do you use? Not every piece you own, but your favorites or use most often.
I use a Canon Xti. Well, I did until it quit on me. The camera shop said it was a "power issue". Could be the circuit board. I'm going to send it to Canon. I don't really have the money to have it fixed and don' even know if I should fix it or just buy a new one. I don' have the money to buy a new one either, but I have a lot of photo shoots lined up so I need a camera. Any advice on that matter would be appreciated! My first camera was a SLR, and I think the name started with a "y" but I don't remember for sure. I wanted a new camera when I graduated from High School and my parents said I could have one, but I needed to talk to our neighbor in regards of which one to get. He had been a Pro Photographer. So I spent hours at his house talking about cameras and photography. I finally got a Canon A-1, one of the best you could get at the time. I had several lens and I loved that camera and still have it. In 2000, I bought a new Canon Rebel. I loved it and spent hours and hours taking pictures with it. I still have it too. When I got my Canon Xti DSLR, it opened a whole new world to me. I could take as many pictures as I wanted and it didn't cost anything but time. It has bought a new creativity to my world. I have boxes and boxes of negatives and pictures of things, people, kids and babies (I don't even remember who most of them are anymore). If I had a dollar for each picture I have, I would be a lot richer! haha
6. What did/do you struggle with the most?
I think my biggest struggle is being too shy. I have all these big plans before the photo shoot, but when I'm actually taking the pictures, I freeze. I lose track of what I wanted to do or I don't know what to tell the people to get into the pose I want them to. Ugh.. I hate it. But I am working on it and I'm hopefully getting a bit better.
7. What was your biggest "A-ha" moment? Can be something technical/camera-related, something personal as it relates to photography, or something you learned about yourself as a photographer.
To shoot in RAW. It took a long time for me to try it, but I finally did and really like it. (Thanks Lou!)
8. Biggest lesson learned? Can be either about photography, the business, yourself, etc.
Get the money first !! I had a "friend"wanted a 16X20 photo of mine. I had it made and shipped to her in Florida. I have yet to see the money and that was last spring. I have reminded her for it several times, sent a self addressed stamped envelope etc and still haven't gotten the money. I thought she was trustworthy. Hard lesson learned.
9. What's your greatest triumph or achievement? Could be just opening your own business, to awards, to a compliment.
I love getting the compliments. I love it when a Mother cries when she see the portraits of her children that I've taken. I would do it just for that if I could.
10. What is one of the most important mistakes you made that served as a basis for your progression?
OH gosh. There are so many mistakes. I have short term/long term memory loss, so things I've learned today, I may not remember tomorrow, so I keep making the same mistakes over and over again. I can't remember about F Stops and Shutter Speeds for the life of me, so I have a little book where I write the info down. I have tried to come up with little sayings, or a little song about F-Stops and Shutter Speeds so that it will help me remember, but nothing has helped so far. I will just keep writing it down.
11. What is it about photography that makes your heart sing and your mind race with possibilities?
I just love the whole thing. I love looking at photographs. I spend hours looking at other photographers photographs on the web, in books, in magazines. I love going out and finding things to shoot.
12. Which do you like better - taking the photo or processing it? Why?
I love taking the pictures. I like to process them and enhance them in photoshop. I don't like trying to "fix" my mistakes. Its disappointing when I get home from a shoot and find the mistakes I've made.
Definitely taking the picture!
13. What inspires you? Could be anything - other photographers, nature, art, music, people, etc.
Other photographers and music. I hear songs and imagine taking pictures that I could make a slideshow of to go with the words. I have tried doing that and its NOT easy! I "see" things every day that I want to take pictures of. I think I could live with the viewfinder glued to my face. When I see a photograph I want to try to recreate, I keep trying until I am satisfied with the results. For example, I want to take a photo of a waterfall and have the water look "soft and fluffy"I've tried it several times but will keep trying until I get it right. I also want to catch some lightening. I want to travel and take photos of the world, of children. I could go on and on.
14. What is something about you that we don't know? Could be something serious or silly- your choice.
I usually eat things in a particular order. For instance, I eat all my burger, THEN my fries or all my steak then my potatoes. I don't like my food to touch and I won't put desert on my empty (yet dirty) dinner plate. I like my salad in a bowl and not on my plate.
15. Can you share with us your loved ones? Especially if they have been featured in your work?
My Husband Charlie. We went to a private Christian Academy together years and years ago. We took a photography class together and that's how I knew him. I hadn't seen him since my Junior year (1980) Fast forward 20 years later, we were both at the end of bad marriages and started talking. Our first date was January 2001 and we got married May 2002.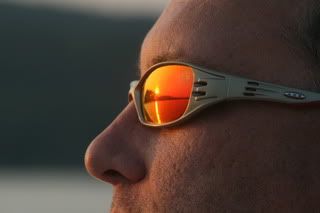 My son Nick. I tried for 8 years to get pregnant and couldn't. Had several procedures, surgeries and nothing ever happened. Someone that knew that I wanted a baby and couldn't have one knew of a girl who was pregnant with her 3rd child and just couldn't take care of another baby, told us about her. We contacted her thru a "between" and she agreed to give us her baby. We contacted a lawyer and adopted Nick. They called me on the way to the hospital to tell me he was going to be born. 2 hours later, he was here. I had to leave him in the hospital a whole day by himself, but then I got to pick him up and bring him home when he was 1 day old. I love him so. I thank God everyday for the love and bravery that his birth Mother had. He is a teenage boy now and trying my patience, but I am so happy I have him. He'll start 7th grade in a couple of weeks.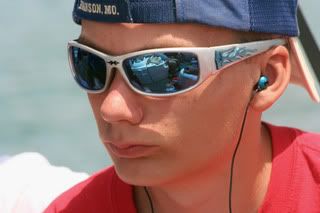 I have 2 step daughters now. One is 21 and is very shy. Alexis is soon to be 19 and graduated high school in June. While in High School, she got her CNA certificate and is working in a nice nursing home in Lincoln, NE. She may also try to get a Vet Tech license. We're very proud of both of them.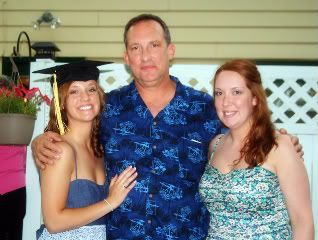 Sunny dog, our beloved fur baby. Santa brought him to Nick in 2006. He has been Nick's best friend ever since. Nick has ODD/ADHD and doesn't make or keep friends very easily but Sunny is there for Nick whenever Nick needs him. I couldn't ask for a better pet for my special Son.
16. Can you share your top tip/technique with us?
My biggest tip is to ask questions and keep trying. Trail and Error and eventually success.
17. Who are you picking next and why?
I am picking MIAMI MAMA (Jen). I have always admired her photography. I especially loved her photo "Tattered Flag". I can't wait to find out more about her.
18. Please share some of your favorite works with us!!
My dad has a flower garden at church and I went out to do some macro and caught this butterfly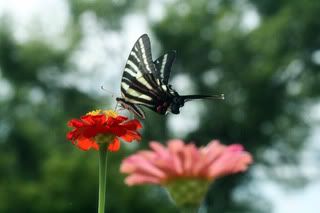 Same flower garden, different angle
On the way to photograph a wedding, my husband saw a field of sunflowers and woke me up and pulled over to the side of the rode. He knew I'd want to take some pictures and he wasn't wrong! We stopped back at the same field on the way home, almost sundown and thats when i took this picture. I love sunflowers.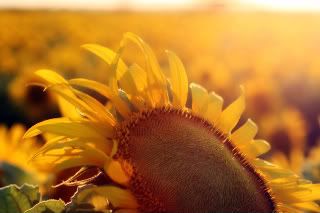 Just playing around on a rainy 4th of july weekend.
My cousins little boy Jonas. He was is so fun!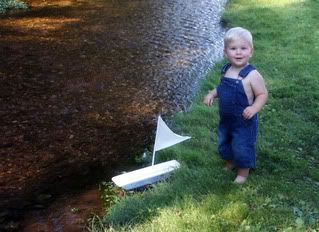 My friends daughter. 3 days after she was born, we found out about Nick. 3 months later he was born and started a lifetime of friendship.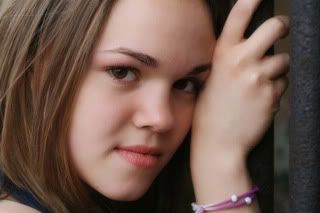 We saw this car at a car show, in the street with 100's of other cars. I did a little photoshop magic. I like how it turned out.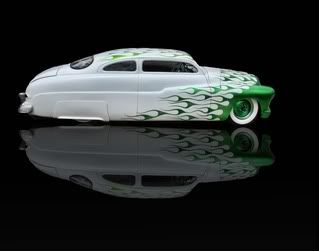 One of my favorite subjects. Lou's horses.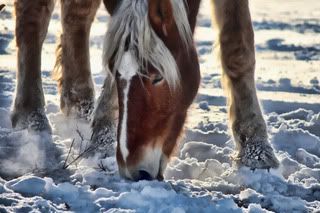 Thanks for reading/looking.