1. Who are you ? Please include self portrait and any links to other sites featuring you, like your blog, website, etc. Pimp yourself out!!
A self portrait? You mean like this . . .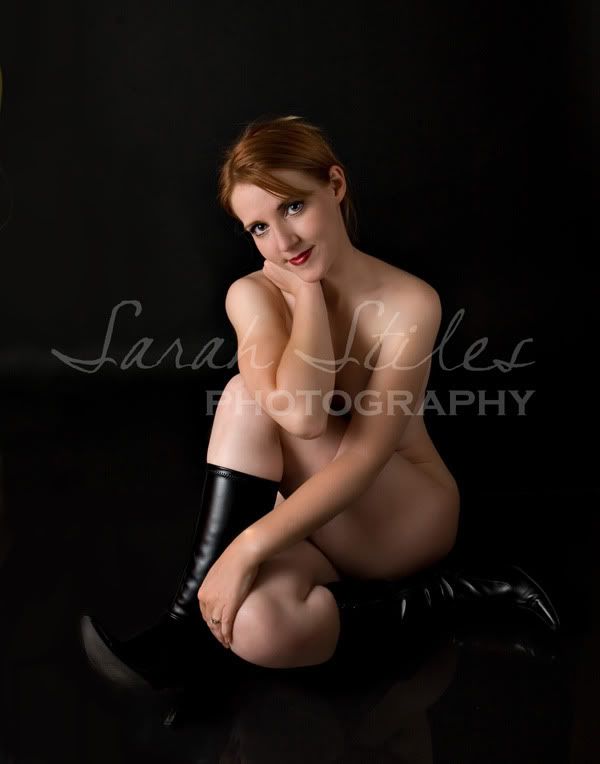 Yeah, that got your attention didn't it? Yes, that really is a self-portrait I did for my husband a couple of years ago. I don't have anything really recent, since my tripod suffered from a series of unfortunate events
So who am I? I am Sarah. I'll be 31 Dec. 1, which scares me just a little. I look like I am barely 20, but I am starting to feel a little older. Weird.
I am a wife and a mom. My son Cameron just turned six, and he is the light of my life. We would love to have more kids, but God has other plans I guess. FYI, infertility sucks.
I am a full-time photographer, which is kind of cool. I have my own studio, but I also work for
Bella Baby Photography
, which in my opinion is one of the best jobs you could have
I am a member of PPA, and right now I am studying like crazy for my Professional Photographer Certification test. It is something I have been wanting to do since I first got in to professional photography. I will be taking the test in January at IUSA in San Antonio, TX. Incidentally, that is my old hometown, so I am excited to be going back.
And one more thing (which you probably already figured out) - I like to talk A LOT. Probably to much.
You can check out some of my stuff here:
Blog
Website
Facebook
2. What inspired you to get into photography? And when?
I got my first camera, a little Kodak 110mm, when I was 8. My mom always got mad at me because when she thought I never took enough pictures showing off people in various places. But I was always concerned more about the the real subject (the animals at the zoo, a beautiful vista, a cool building), and I didn't want "random" people messing up my scene or taking away from the subject.
When my son Cameron was about 9 months old we moved to Las Vegas. I started working at a mall studio (Kiddie Kandids), and about a month later I was asked to work as a wedding photographer at Chapel of the Flowers (the one featured on the TLC show "Happily Ever Faster&quot
. I had NO IDEA how to use a DSLR. The first day on the job I was a nervous wreck. But I was determined. I started very small and simple, and worked my butt off. Within two years I was head photographer and was getting requests for the "big" weddings. To date I have done over 1700 weddings, from very small and intimate, to the grandiose. I have done weddings in grand Cathedrals, small chapels, on boats, in the Grand Canyon, and in several different states.
After moving to UT, I started my own studio. I have worked for several other companies as well, and am currently contracted with Bella Baby. I have lost track of how many babies I have photographed. Several thousand
3. What is your education? Degree? Self-taught? Workshops?
I have a Bachelor's Degree in Wildlife and Range Resources. I wanted to be a Wolf Biologist since I was a little girl. But field work and family don't mix, so I had to change me plans.
I have been taking a course through New York Institute of Photography for ages. I am not always the best at studying. But the course is very comprehensive, and I have learned a ton.
I have learned a lot from online forums like this one, and I attend lots of workshops. I love that there is always something to learn about in photography.
And, of course, I am studying for my PPC test. The book is Photography by Upton and London. Extremely comprehensive and sometimes a little boring, but still really good.
4. What kind of photographer would you describe yourself as?
I am a portrait and wedding photographer. I do mostly maternity, babies, and young children, but occasionally I do families and seniors as well. My pet photography has also become more popular recently, and I am working on a new website just for my pet photography.
I would call my style "classic". I work primarily in color or simple B&W and Sepia. I am not a huge fan of the vintage and retro looks, and I really hate sun flare that washes out the image. HATE. IT. Call me old school, I guess. I prefer a clean and simple look with natural colors.
5. What kind of equipment do you use? Not every piece you own, but your favorites or use most often.
I am a Nikon girl
I have used other cameras, and they are fine, I just prefer the way a Nikon feels and works in my hands.
Right now I am using a Nikon D70s. What, never heard of it? That's because it is ANCIENT. At least as far as cameras go. I have had it for about five years now, and have used it almost every single day. It is a serious work horse! It is starting to act up now and then, though, and I just pray it holds out a little longer, because I have absolutely no money to replace it.
The cool thing is that it is only a 6mp camera. Crazy, i know! But when I tell this to my clients they are always shocked. They can never tell the difference, even on my large prints
I also have an SB-600 and SB-900 Speedlight, Nikkor 18-70mm lens, and 70-300mm lens. Everything but the SB-900 is pretty old, but I make them work.
6. What did/do you struggle with the most?
Making my ideas come to life. I ALWAYS have ideas. They keep me up at night. But I have trouble actually getting my vision to translate to real life. Very frustrating.
7. What was your biggest "A-ha" moment? Can be something technical/camera-related, something personal as it relates to photography, or something you learned about yourself as a photographer.
The first time I used Manual on my camera. When I was at the Chapel of Flowers we did weddings at all times of the day and well into the evening. Near by was the Stratosphere tower, which looks really cool when it is lit up at night. I wanted to really show that off in my pictures, but I couldn't do that on P mode. My boss at the time told me the settings to use in Manual mode. It was like the whole universe just opened up for me! I realized that I could be in control. After that I experimented a lot with different settings in Manual at various times of the day in many different situations. It was a very exciting time for me!
8. Biggest lesson learned? Can be either about photography, the business, yourself, etc.
Learn to master what you have and be happy with it. I have always been very poor, and getting the latest and greatest is completely out of the question for me. So I have had to work with what I have. Even though most of my equipment is worn and outdated, I know it inside and out, and I am immensely proud of all it can do for me.
9. What's your greatest triumph or achievement? Could be just opening your own business, to awards, to a compliment.
I think in general I am just excited when I see my work in someone else's home. To know that they value my work enough to display it in their OWN HOME. It's AWESOME!!
10. What is one of the most important mistakes you made that served as a basis for your progression?
Oh, I never make mistakes.
Okay, maybe that is not entirely true. Not keeping in contact with my current clients is a big boo-boo. I have a hard time getting clients to come back. And I rarely get referrals. I do my best to give clients the most fabulous experience while they are here in my studio, but I am not good at extending that service. It is something I am really trying hard to work on.
11. What is it about photography that makes your heart sing and your mind race with possibilities?
Ideas. My mind is constantly BURSTING with ideas. It very literally keeps me up at night. It drives me husband crazy! LOL. I love thinking of new things in my mind and envisioning ways to make it happen. Even though very few of my ideas actually make it to reality, I still love making those few come to life.
12. Which do you like better - taking the photo or processing it? Why?
I like the whole process, from beginning to end! I love envisioning what I will do in any session, then making it happen during the session, then adding those little touches in editing to really add sparkle to the images, then seeing the faces of my clients when they see the finished product for the time.
The only thing I don't really like is when I have a very large session or wedding with 100s of photos to go through in editing. I try to keep my work flow as short and smooth as possible, but sometimes it still takes a while. Tedious and dull work.
13. What inspires you? Could be anything - other photographers, nature, art, music, people, etc.
I am HUGELY inspired by other photographers and artists. I love to look at others' work and think of ways on how I can use what they have learned in my own work.
14. What is something about you that we don't know? Could be something serious or silly- your choice.
What, you don't already know my life story? Considering how much I talk, and how open I am about myself, there is really not much else to say.
I guess this could be something. I am a master marksman, and was Captain of my high school rifle team in ROTC. I have been shooting firearms since I was 11, and was considered a "natural". I guess shooting with a camera is just second nature then
15. Can you share with us your loved ones? Especially if they have been featured in your work?
I love this one that Shantell did of my family recently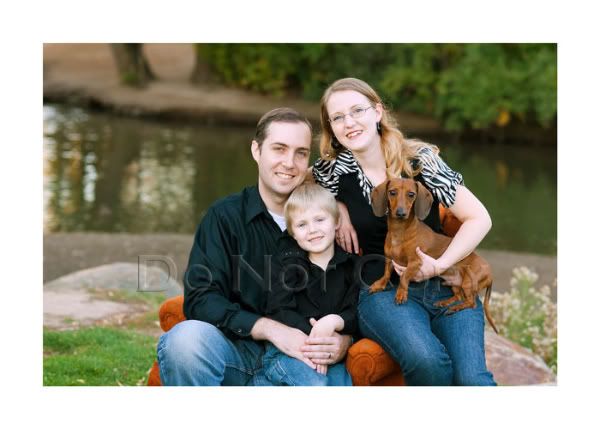 I am TOTALLY in love with this guy. Even though he can drive me crazy sometimes;-P
My little guy
This was last year, I need to update his photos!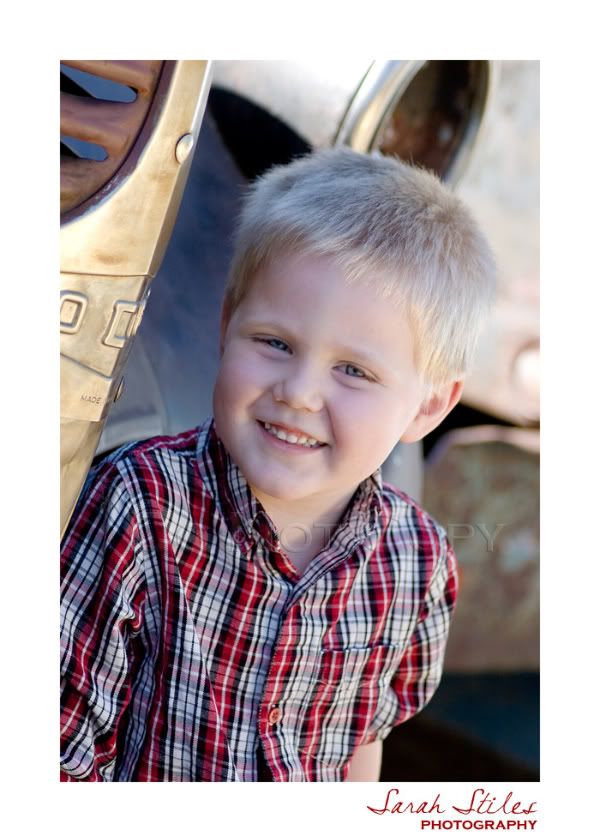 Orion, my itty bitty mini dachshund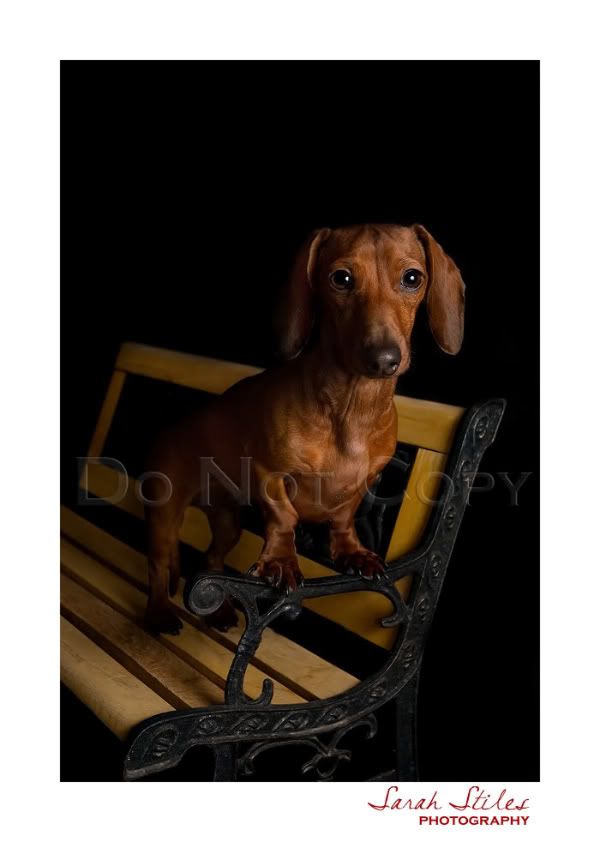 Ender, our very photogenic cat
16. Can you share your top tip/technique with us?
Keep learning. Stretch yourself. If you ever think you have learned enough, you have failed. There is ALWAYS something new to learn.
17. Who are you picking next and why?
Well, I had originally planned to pick Paul, but he picked me intead
There are so many on the list I do not know very well, so I am going to pick someone I do not know at all, so I can get to know them better!
cricket_7!
18. Please share some of your favorite works with us!!
I am going to show you some that I am planning to enter in my image review as part of my CPP exam.