Your photos posted way back in the summer inspired me to try - remember, I'm not the professional you are, but I do have friends who are adventuresome.
So, over the weekend this nice clean family:
became this very colorful family: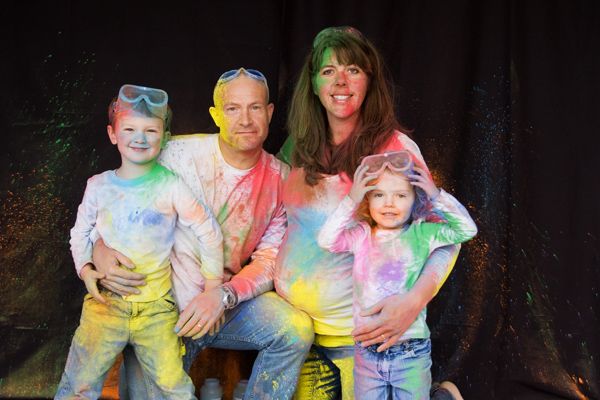 Much to the joy of this five-year-old boy.
It was so fun to play like that, all because you generously shared your photos some months ago. Thank you!