rileycamden
BucketHead

PeaNut 99,614
August 2003
Posts: 583
Layouts: 87
Loc: Michigan
Posted: 11/21/2012 4:43:43 PM
---
Any chance anyone can change a black bow on a little girl to a red bow? If you think you can help let me know and I will email the high res pict. THANKS!!
Amy Orlando
http://amyscustomgreetings.com/


Specializing in custom, photo birth announcements, holiday cards, invitations, and more. "You provide your favorite photos, I create your card!"

Lola_uk
PeaAddict

PeaNut 478,376
August 2010
Posts: 1,068
Layouts: 1
Loc: London, England
Posted: 11/26/2012 3:52:42 PM
---
I can't see the picture. Please try posting it again!
Flickr

Canon 5D - Classic
Canon Xti
50mm 1.8
50mm 1.4
85mm 1.8


REBL
PeaFixture

PeaNut 413,839
March 2009
Posts: 3,641
Layouts: 23
Loc: Keystone Province Canada Eh
Posted: 11/28/2012 6:51:02 AM
---
Just a quick edit to show what is possible.
Before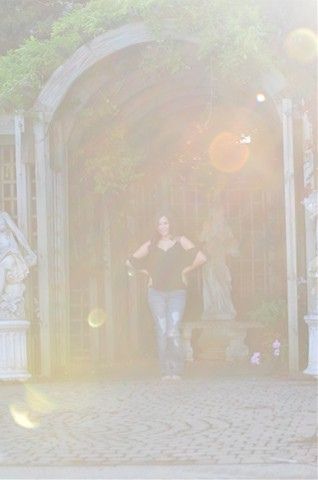 After
Robert

Building my Arsenal

5D MK III
Canon 800mm FD
Canon 8-15 4.0L Fisheye Zoom
Canon EF 200mm f/2.0L IS USM
Canon EF 400mm f5.6L USM
Canon EF 100mm f/2.8L Macro IS USM
Canon EF 180mm f/3.5L Macro USM, Canon 500D Close-up Lens,RRS Focusing Rail
Canon MT-24EX Macro flash
Canon EF 85mm f/1.2 L II USM
Canon EF TS-E17 4.0L
Canon 24-105~4.0L IS USM
Canon EF 135mm f/2.0L
Canon EF 28-300mm f/3.5-5.6L IS USM
Canon EF 2X II, Canon EF 2X III, Canon EF 1.4X III,Canon FD 2X-XAextender
Pro media Katana Gimbal Head;Pro media Flash bracket;
2 Alien Bees Einstiens;1 AB 400; CyberCommander 2 CVCSX; CST; CSR+; ST-E2 Tramsmitter,PW Flex TT5;PW Mini TT1;2 PW Multimax; 2 PW MC2's;2-48"Octaboxes;3HD Air cushioned stands
Sekonic 758 Meter; Spyder Cube; RRS CLAMPS,L bracket, pano head,430EX,580 EX II, Gitzo 2220 Tripod, 1127 carbon fiber tripod,1227 carbon fiber tripod, Manfrotto 410 geared tripod head, RRS BH40 and clamp;Gitzo Systematic Ball Head,Acratech Leveling base & Clamp, Hoodman Hoodloupe
Cotton Carrier, Manfrotto Autopole Background Kit, spare LE6 Battery, Jobo GPS
Wacom Cintiq 24HD; Genius 9x12 Tablet, LensAlign Pro, Gary Fong WhaleTail Studio Kit
PS7;CS4,Microtek i700 scanner