Just weeding out all of my extras to make room for my busy christmas season scrapping. All items priced do NOT include shipping. I take paypal only. I will combine shipping. If you have any questions or need shipping quotes please peamail me with your zip code .
Ok... here we go...
Spellbinders Nestabilities Picot Circle dies. Used twice!
SOLD
Spellbinders Nestabilities Floral Ovals. Used once!
SOLD
2 packages of pearlized heart straight pins. Perfect for card embellishments. Each package has 30 pieces
$3.50 selling price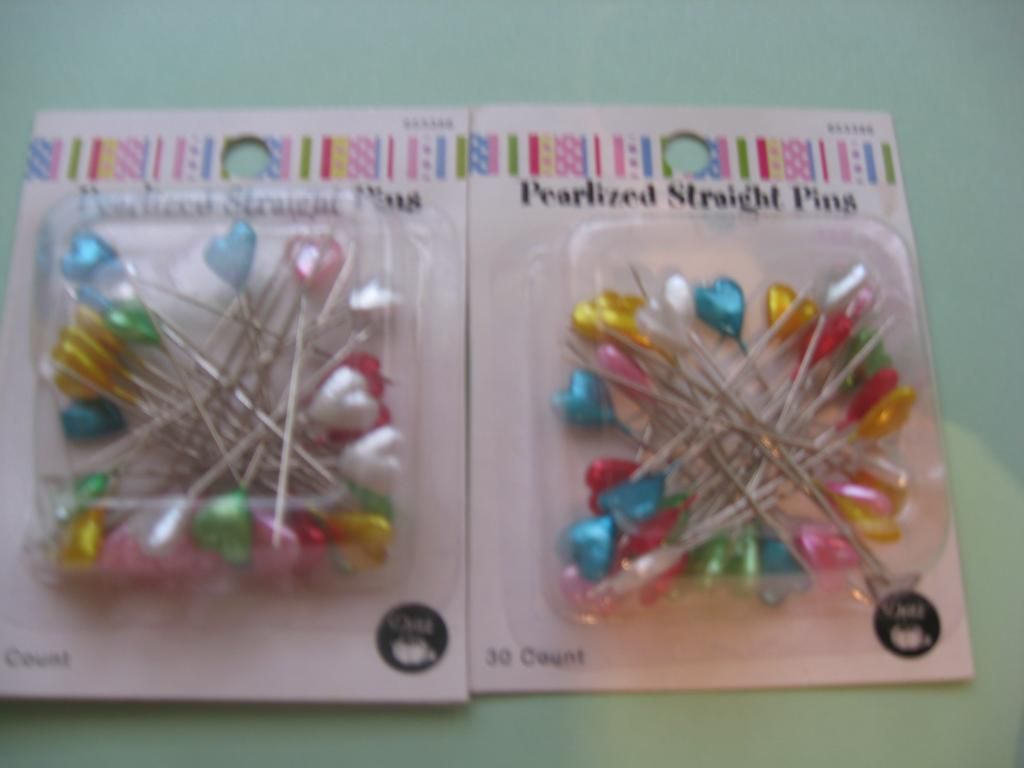 Doodlebug cardstock stickers. Perfect titles for making cards! You get 11 shown in perfect condition.
2 Merry Christmas
2 thank you (1 black 1 white)
2 happy birthday (1 black 1 white)
2 i love you (1 black 1 white)
3 thinking of you (2 white 1 black)
$9 selling price
Doodlebug cardstock stickers! You get 13 sheets each! All new!
3 pink alpha (not shown)
2 birthday borders
2 home borders
2 lime green alpha
2 blue alpha
2 pink alpha
SOLD
Again, please peamail me with any questions. Thank you so much for looking. I will send you a paypal invoice if you like. Will let you know my paypal addy in convos.
Forgot this one!
9 packages of alphabet stickers!
First 2 are thickers, 3rd one is making memories, 4th one is recollections and the bottom four are stickos.
$10 selling price