You are here:
Members - Sonda T
Member Since June 2002, 6,057 forum posts, 88 public projects
Location: No. CA
PeaNut Number: 39756
PeaBoard Title: Wish I could PEA...under the sea!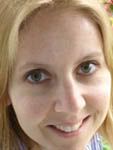 Copyright © 1999-2013 It's Like This LLC. Two Peas in a Bucket is a trademark of It's Like This LLC. All Rights Reserved.