Hi there fellow Peas! Hope you're enjoying the fun of Digital Scrapbooking Day! Suzanne here with a theme challenge for you. It's a simple one. Use the theme of REFLECTION in some way on your page. You can either use a photo with a reflection in it (like I have done) use the word in your title (yep I did that too using the word art in the freebie collaboration), use it as a basis for your journaling or create a reflection of your own of any element or word art for example.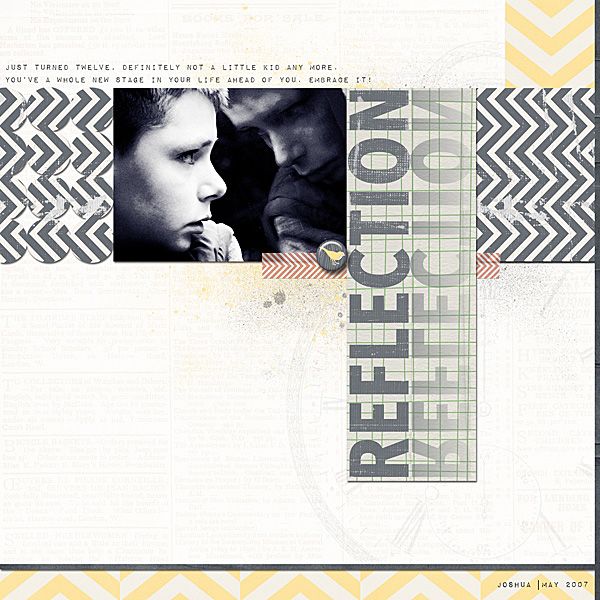 Credits: Two Peas Designer blog/facebook hop collaboration kit for Digitial Scrapbooking Day 2012; Graphix Template 1 by Erica Hernandez; Mist Sprays by Adrienne Looman; Font - Impact Label Reversed
A $5 gift certificate to the Two Peas store is up for grabs for one lucky winner!
Have fun and don't forget to check the challenge box to link your layout in the gallery to the challenge.